PT JLM Auto Indonesia is proud to present the first ever Range Rover Boutique in Indonesia, located in a 200 square meter space at Plaza Indonesia, where clients can see and experience the Range Rover PHEV and Range Rover Sport PHEV first-hand.

Equipped with a modernist lounge and mini bar, the boutique will also act as an event venue, where regular weekend and evening gatherings will be held for both current and prospective clients – to engage and immerse them in a uniquely Range Rover space.

In his opening remarks, President Director of PT JLM Indonesia, Gerry Kertowidjojo said that the Range Rover Boutique allows guests a chance to experience the vehicles in a way that hopefully they will find refreshing and unique. Private, guided viewing and consultation sessions will also be available on request, showcasing PT JLM Auto Indonesia's commitment to bespoke service for their discerning clients.

Irvino Edwardly, Sales & Marketing Director of PT JLM Auto Indonesia also explained that the Range Rover Boutique will give visitors the opportunity to digitally create their dream Range Rover through a digital configurator, with their creations projected on a large-format screen. Visitors can choose from a variety of trims, colours and optional features, allowing potential clients to customize their Range Rover vehicle to their specific preferences and needs. In addition, visitors can also admire and purchase Range Rover branded goods that will be on display.

The Range Rover Boutique is also the launchpad for the Range Rover Plug-in Hybrid Electric Vehicle (PHEV), the first such vehicle type that PT JLM Auto Indonesia is offering. This allows Range Rover PHEV clients to take advantage of tax incentives from the new low emissions laws.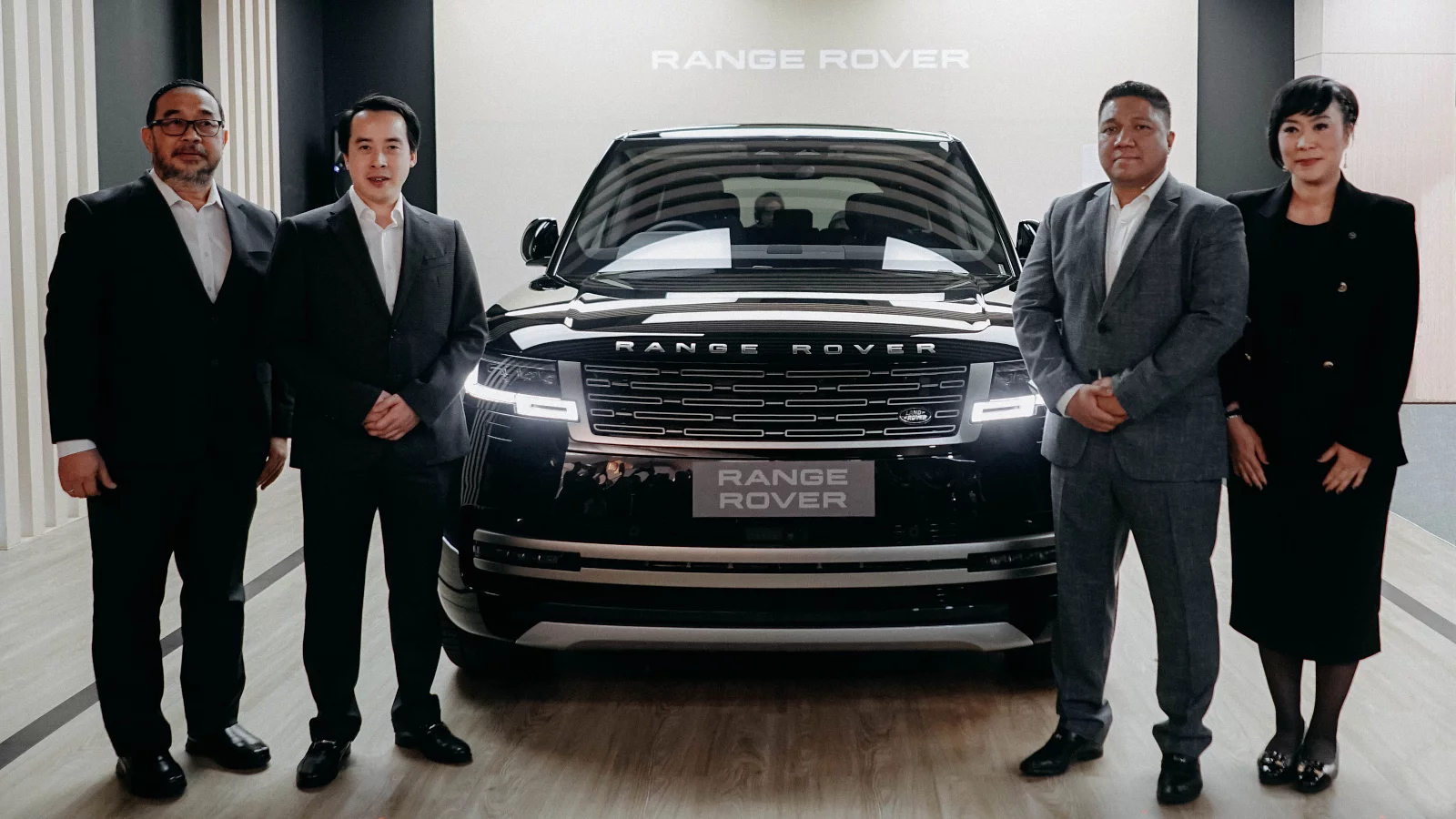 President Director of PT JLM Indonesia, Gerry Kertowidjojo stated that the new Range Rover PHEV represents PT JLM Auto Indonesia to play out part in helping accelerate electrification adoption in Indonesia. It is the commitment of Jaguar Land Rover (JLR) to become carbon neutral by 2039. The launch of the Range Rover PHEV is a strong step forward in fulfilling that vision.

The Range Rover PHEV is equipped with the latest Ingenium 3.0-litre turbocharged 6-cylinder petrol engine and a 38.2kWh battery, which is almost three times the capacity of the previous generation Range Rover, providing instant torque to help create smooth acceleration and a range of 113 kilometres on electric power alone.

Public charging stations are available at 842 locations across Indonesia (ESDM data, April 2023), and at the 91 and 32 fast and ultra-fast charging stations respectively, users will be able to regain 80% charge on their Range Rover PHEV in under an hour.

Irvino Edwardly, Sales & Marketing Director of PT JLM Auto Indonesia elaborates that to increase clients' peace of mind, the Range Rover PHEV comes with a battery warranty of 6 years or 100,000 km, and we offer this to allow clients to a worry-free ownership experience.

He added that the Range Rover PHEV doesn't leave behind the luxury aspects that the brand is so well-known for. The iconic Clamshell Bonnet design is key to the understated, yet sophisticated exterior that retains precise details. Luxury aspects are present through the selection of unique interior materials and the command driving position, which has become the hall of a Range Rover. Range Rover PHEV drivers will be pampered with interior features such as front seats that can be adjusted automatically and are equipped with warm massage stones at 24 points with adjustable temperature; Pivi Pro 13.1" floating haptic screen; Meridian™ Signature Sound System complete with active noise cancellation; and cabin air purification.

Susilo Darmawan, Head of Retail Network PT Indomobil Trada Nasional stated that PT JLM Auto Indonesia along with Indomobil will provide optimum services for all Land Rover clients, regardless of their powertrain choice. PT Indomobil Trada Nasional's Land Rover Showroom at Pantai Indah Kapuk presents the latest vehicle models from the Land Rover brand. The showroom is equipped to care for any Land Rover vehicle our clients own, and is also equipped with an EV charging station for the ultimate convenience of the clients.

Gerry Kertowidjojo emphasizes that the launch of Range Rover PHEV, the world's finest PHEV, is a step towards realizing the company's ambition, where they present a luxurious and environmentally friendly driving experience for esteemed clients in Indonesia.